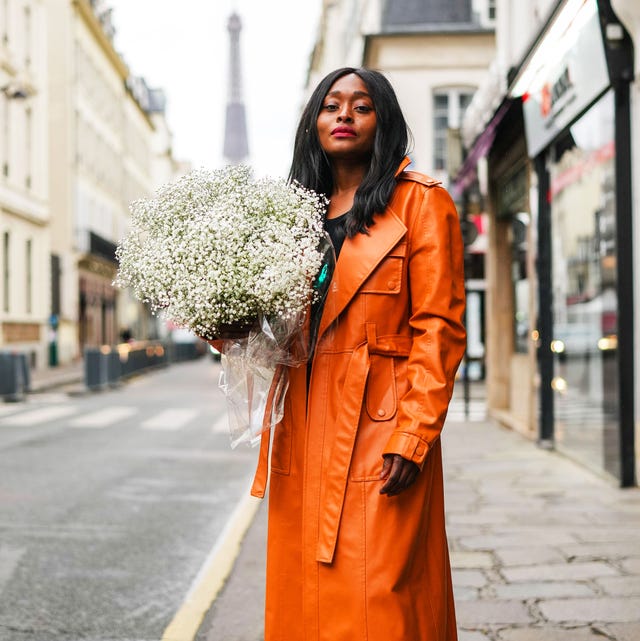 Edward Berthelot
Hiii, friendly reminder that Mother's Day is literally this week (ahem, Sunday, May 8 to be exact). Did you just gasp? Because same. Luckily, the 15 online flower delivery services below will save both of our forgetful asses. From online staples, like 1-800-Flowers and The Sill, to companies that have an innovative approach to all things floral, like Urban Stems and Venus ET Fleur, the options on this list are beautiful, convenient, and reliable. Plus, they all have a huge selection of stunning florals and offer same-day or next-day delivery for all your last-minute Mother's Day gift needs. Love to see it!
So, whether you want to send a bouquet of fresh flowers, real roses that last an entire calendar year, or even a trendy dried floral arrangement, our list of the 15 best online flower delivery services has a Mother's Day gift your mom will love.
Our top picks for the best online flower delivery services for Mother's Day 2022
(Warning: You might want to keep one of the beauties below for yourself. But go ahead—we won't tell!).
Advertisement – Continue Reading Below
Best dried flowers
Urban Stems – The Tutu Bouquet
The dried bouquets last for months
Work directly with Rainforest Alliance Certified farms
Same-day delivery is only available in NYC and DC
Let's be real—Urban Stems is kind of carrying the floral industry right now. Their dried arrangements are soft and whimsical, while their fresh flower bouquets are modern and unexpected. You really can't go wrong here.
Best subscription service
Bloomsy Box – The Bloomsy Weekly Bouquet
Weekly subscription service
Bouquets come with flower food and care and styling tips
Only deliver Tuesdays through Fridays
If you want to impress your mom all year long, definitely consider a Bloomsybox subscription. She'll get a unique, hand-tied bouquet delivered to her doorstep once a week, plus care and styling tips that'll brighten up her space. It's truly the gift that keeps on giving!
Best last-minute option
1-800-Flowers.com – The Peach Perfect by Jason Wu for Wild Beauty
Fast and reliable shipping
Huge selection
Some reviews say the flowers didn't arrive in pristine condition
This OG company is known for pulling off the impossible, such as same-day deliveries on those special occasions you really shouldn't forget about but sometimes do (*cough cough* Mother's Day). What's more, the 1-800-Flowers.com website shows how many hours (or minutes or seconds… eek!) you have left to order to ensure your bouquet is delivered on time. A true lifesaver for us unorganized procrastinators.
Best splurge delivery service
Venus ET Fleur – The Fleura Vase
Venus ET Fleur: The flower delivery service for hard flexes and sincere apologies. No, but seriously. If you forgot about Mother's Day this year, drop some $$$ on one of these luxurious rose bouquets—which stay fresh for an entire calendar year without water—and I guarantee your mom will forgive you.
Best variety
Proflowers – Grand Gesture Bouquet
Available in standard and deluxe sizes
7-day freshness guarantee
Some reviewers said the flowers didn't arrive in pristine condition
Along with this stunning arrangement featuring gerbera daisies and roses, Proflowers has a wide variety of bouquet designs for every gift-giving occasion (and each one has a seven-day freshness guarantee!).
Best eco-friendly delivery service
The Bouqs – Yours Truly Bouquet
Sustainably grown
Variety of vase options available
Website can be hard to navigate
By partnering directly with farmers who use sustainable growing practices, The Bouqs is able to eliminate the middle man, protect the planet, and deliver flowers that stay fresher for longer. We love!
Best for special occasions
Ode à la Rose – The Francoise Bouquet
Three size options
Offers curated centerpieces
Same-day delivery is only available in NYC and Chicago
With a name like Ode à la Rose, it's no surprise that this company designs bouquets the French way. "Flowers aren't just something you send; they tell a story on your behalf," the website explains. (In other words, they're not meant to be a last-minute afterthought.) This romantic approach comes through in Ode à la Rose's arrangements.
Best for unique bouquets
Terrain – Fresh David Austin English Roses Bouquet
Also offers dried plants, wreaths, house plants, and succulents
Overnight shipping can be pricey
Based on the concept of merging house and garden, Terrain products—which range from fresh mixed-bloom floral arrangements to home decor and bath goods—feature an earthy, Boho-inspired vibe.
Best for DIY-lovers
The Sill – The Nature Walk Bouquet Kit
Available with or without the vase
If The Sill is your go-to for cute plant bbs (hi, same!), I'm happy to report that it also carries fresh flower bouquets like this one, which is inspired by "the incredible interaction you have with nature when you're able to get outdoors for a calming walk." Swoon.
Best on etsy
OrlyBeeDesigns – Mini Preserved Roses
Can stay fresh for years if taken care of properly
Another option if you're looking for very long-lasting flowers, this Etsy shop offers personalized boxes of traditional and non-traditional colored roses (like blue and yellow).
Best price
Benchmark Bouquets – Light Pink Roses and White Oriental Lilies
One reviewer said the bouquet looked different than the picture
I couldn't not include an Amazon Prime option. It's just so damn convenient! This bouquet is shipped directly from the farm during the flowers' bud stage, so you don't have to worry about it wilting before arrival.
best artificial flower delivery service
Afloral – Pink and Purple Mixed Dried Flowers Bouquet
If you're shopping for a serial plant killer, sending a bouquet from Afloral is your safest bet. The brand specializes in faux flowers and stunning dried arrangements like this one.
best delivery schedule
Enjoy Flowers Subscription
Sustainable
Flexible delivery schedule
Some reviewers said they wish they had received descriptions of the flowers
This company allows you to send a one-time flower delivery to your mom orrrrr sign her up for a monthly bouquet subscription. The choice is yours!
Best for international delivery
FTD – Happy Together Bouquet
Offers international delivery
Some reviewers said the flowers don't last long
Get this: Florists' Transworld Delivery (FTD) has been around since 1910 and originally used the telegraph to develop the modern tradition of flower-giving. Today, it has a network of thousands of local florists who deliver exactly what you need, when you need it.
best app floral delivery service
DoorDash – Katherine Bouquet by Secret Garden Rose Inc.
Can arrange for delivery or pick-up
Can track delivery in realtime
YES, you read that right: DoorDash is now offering same-day flower deliveries. The food ordering company you know and luv recently partnered with 3,000 florists across the country—which means you can get a fresh bouquet (along with your go-to takeout meal) on your doorstep in minutes. Or, send some flowers from your fave local shop—the ones pictured here are from a spot in New York City—to that special someone, then send them the tracking link to let them know it's on the way. I mean, how convenient is that?!
What is the most reliable flower delivery service?
Though all 15 on this list are pretty damn great (I mean, hello, we have very high standards!), 1-800-Flowers.com is the most reliable flower delivery service and our number one pick for Mother's Day. With nearly 40 years of experience under their belt, the folks over there have same-day delivery down to a science. The company relies on its large network of local florists who handcraft each floral arrangement and deliver it directly to your doorstep. 1-800-Flowers.com also offers reliable same-day delivery options for gourmet gift baskets, so all your ~last-minute~ Mother's Day needs will be taken care of.
Which flower delivery service is cheapest?
If you're looking for affordable flowery deliveries, then you're in luck, because we have some of our favorites outlined for ya right here. Urban Stems has several stunning under-$45 floral arrangements. FTD has an entire page of Mother's Day gifts under $50, including floral arrangements, succulents, and sweet treats. And last, but not least on our list of companies with the cheapest flower delivery fees is—you guessed it—Amazon. The ole tried and true!
How to choose the best online flower delivery
Consider your flower bouquet priorities
You might have to drop some extra $$$ to get the flowers to your mama on time, but if you're really cutting it close (don't worry, we've got you), choose a service that specializes in same-day delivery. You should also think about price, customization options, and flower selection before making a decision.
Also worth noting: If the mom in your life has a green thumb or an affinity for fresh flowers, she probably has a vase she loves so you won't need to find the perfect potter. If not, consider ordering from a flower delivery service that has a selection of exceptionally beautiful vases like The Bouqs.
Decide between a subscription or a one-time delivery
If you're an overachiever or you want to secure your spot as the favorite child (heh), gifting a flower delivery subscription service like one from Bloomsy Box is the way to go. Or if all you really care about is bringing a smile to your mom's face on Mother's Day, then a one-time delivery from any of the services on this list (plus a sweet card!) will definitely do the trick.
Consider adding something else to your cart
Finally, you should decide if you want to send any additional goodies this Mother's Day. Many of these services—including Proflowers and 1-800-Flowers.com—offer delicious edible gifts like candy, cookies, fruit baskets, and meat and cheese platters in addition to flowers. So if you want to elevate your Mother's Day bouquet, add one to your cart!
Hanna Flanagan is the associate shopping editor at Cosmopolitan with four years of experience researching, writing, and editing stories that range from the best high-waisted jeans for women to Bridgerton season 2 lingerie dupes. She's an authority in all fashion and lifestyle categories who regularly tests and analyzes products while working with the industry's top experts to assess new launches and spot trends.
This content is created and maintained by a third party, and imported onto this page to help users provide their email addresses. You may be able to find more information about this and similar content at piano.io
Advertisement – Continue Reading Below