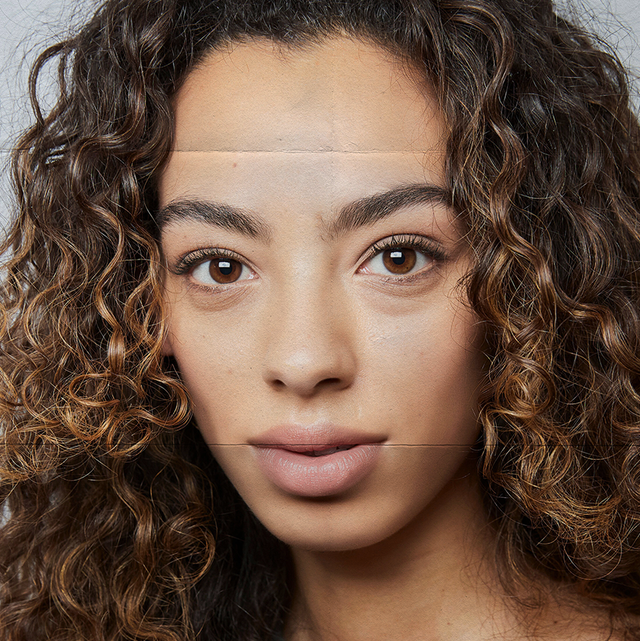 ImaxTree
If you have curly hair, you've probably (definitely) been told to never, ever, ~*eVeR*~ use a clarifying shampoo, lest those evil sulfates "destroy" your curl pattern in one wash. But here's the actual truth: If you've got hair, no matter your hair type, it needs to be clarified from time to time. And listen—I used to be terrified of anything that left my hair "squeaky-clean." But guess what? My thin, fine curls grew flatter and drier, and my scalp grew itchier and flakier. I had months of bad hair days, no matter how many masks, dry shampoos, and scalp scrubs I tried, and it was all because—as I later found out—my curls just needed to be "reset" with a clarifying shampoo for curly hair.
No joke: The very first clarifying rinse I tried—a sudsy, scary, sulfate-filled shampoo—my curls were freakin' transformed. Now, with twice-monthly "reset" washes, my 3a curls look more voluminous and less straw-like (surprising, right?) than ever, and my scalp feels less itchy and irritated. Basically, I am officially a sulfate convert, and it's now my mission to help all curl types break the clarifying stigma, so they can get on my level of ~enlightenment~.
But before I get into the full breakdown, take a peek at my favorite clarifying formulas for curls:
Our top clarifying shampoos for curly hair of 2022
Now keep reading to find out how often you should clarify your hair, if clarifying shampoos are good for all curl types, and what to look for in the best clarifying shampoo for curly hair. Plus, you know, the 23 best formulas of 2022, with tester reviews, pros/cons, and more.
Advertisement – Continue Reading Below
This content is created and maintained by a third party, and imported onto this page to help users provide their email addresses. You may be able to find more information about this and similar content at piano.io
Advertisement – Continue Reading Below