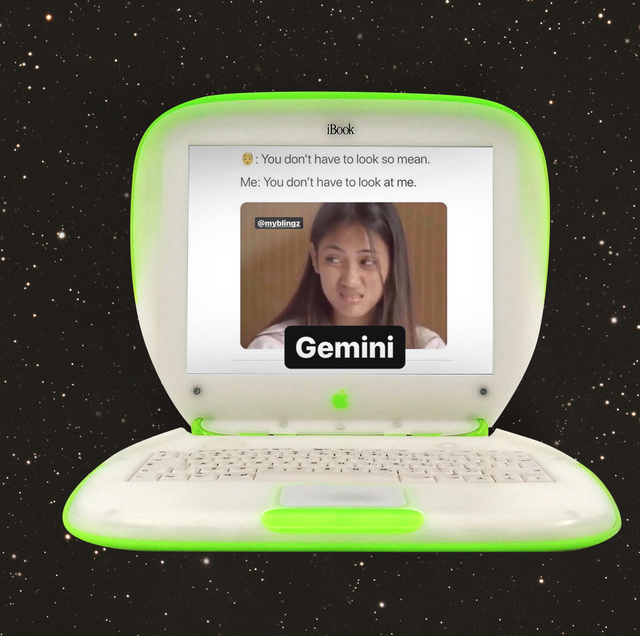 Margie Rischiotto, Instagram/@myblingz
Gemini season is finally upon us, so in its honor, we rounded up 14 astrology memes that perfectly explain our favorite air sign (don't worry—your time will come, Libra and Aquarius). Known as the friends who literally never shut up—err, I mean, the lives of the party—Geminis can always be found stirring the pot and spilling the tea.
However, there's so much more to these Gems than meets the eye. Lesser known is their special ability to make decisions (also read: act impulsively). This is because they're a mutable sign, meaning they're adaptable and flexible! Born roughly between May 20 and June 21 (those dates can vary slightly depending on the year), Geminis are ruled by Mercury, the planet of communication. So don't be offended if your Gemini friend doesn't put up with your BS. They'll tell it like it is, and even if you can't admit it in the moment, you'll eventually be grateful.
Geminis are said to have a dual nature—ever heard of the infamous stereotype that Geminis have "two personalities" or are "two-faced"?! Symbolized by twins, Geminis are actually multifaceted and have varying pursuits—despite the rumors, they're not malicious, they're just busy! Their duality is emphasized by the sign's mutability: You may feel like you're chatting to a different person than you were ten minutes ago, because Gems are constantly going with the flow and allowing various parts of themselves to experience the spotlight.
A wired nervous system keeps Geminis (and everyone around them) on their toes 24/7. This playful, cheery air sign's energy is contagious. Full of wit and charm, Geminis love to live life to the fullest and won't let anyone bring them down! So, cheers to the Gemini in your life. May their passion and multifacetedness inspire us all!
This content is created and maintained by a third party, and imported onto this page to help users provide their email addresses. You may be able to find more information about this and similar content at piano.io